Green

for Life: How Hard Can it Be?
One of the things we try to incorporate into our blogs is how to actually do things in your everyday life. Sometime it can be challenging to incorporate ideas and actual actions when you already have a million other things to do. We thought it would be helpful to slightly change your everyday life task into something more sustainable or thought-less so making the change isn't so hard to do. We as women want our lives simpler -(now if only the laundry wasn't such a task!) In writing our Green Expose on Women and Being Green we crossed this topic and wanted to look into it...
Sustainablity
Have you ever thought about all the trash you make? Well Americans seem to love to "throw it away" when it can really be recycled. We want you to understand that sustainability doesn't mean living without it means using and wasting less. So those bottled waters can be put in a recycling bin instead of the trash can...
Instead of having one trash can; get two and label one recycling and the other trash- you'll notice how less you have to take the trash out.
Eat locally - yep, that's right when you eat locally you are reducing resource consumption like oil & gas going into big rigs to move food around America -
Plant seeds - instead of throwing the the trash the part of vegetables you don't want-plant them and grow a beautiful grarden
Resell or donate items that have piled up in your storage room and/or things you no longer need
Save water - wash full loads of clothes/turn the water off when brushing your teeth/get a 1.6 GPF toilet that can use less water per flush and many more!
Have Fun while Teaching and Doing
We never want saving, conserving, or reusing to be a task you despise - that's how things do not get done. Recycling, reusing, and conserving should be something you enjoy. When you think about the benefits and the long term goals you want for your home and family; you may not get excited like us because we are passionate about it; but at least don't make it a chore! Come up with creative ways and ideas that encourage the kids and yourself to do more saving and reusing. Here's a couple we thought of...
Collecting water bottle tops and making it a competition of "guess how many" between the kids
Give the kids a task to recreate something using the "recycled item" - Give an award to the best one
Ask/Teach the children about recycling - make sure they know what it means and how to do it
Allow the kids the smash/crush etc on their own... Check out some crafty ideas here
Change the aerator on your faucets: here are what they are
Is a Vegetarian Life for You?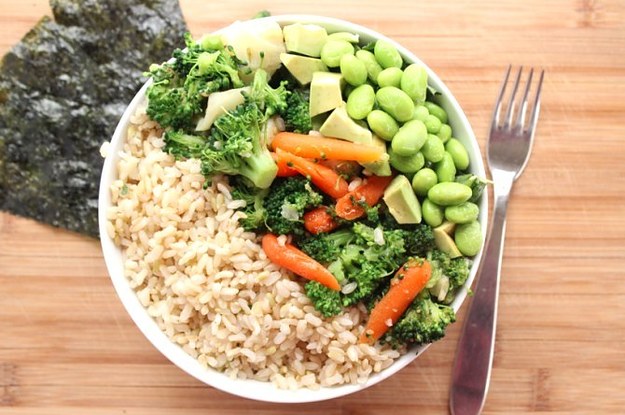 With known allergens like gluten or dairy; we have to always be conscious of what we eat on a daily basis. On top of that having picky children can be the death of a nice meal. With that in mind, you might want to consider cutting meat out you and your family's diet. Before going any further, we all know that can be a hard change but maybe doing it slowly like twice a week not eating meat on those days. Or choosing more healthier options- i.e not frying but baking meats. Something like this can be more obtainable and easier but definitely has to be done slowly for a permanent change. Try some of these recipes:
Doing these simple things can get your the road to a healthy lifestyle and a healthy family. What you teach your children now will last them the rest of their life- teach them how to control their life and choices early and make a big impact down the road. We all can do little things along the way that can make a change in your own or someone's life. We try to give you the nest information and ideas we can so if you ever have any ideas - feel free to contact us with the information below! Happy Green Doing!
Conserv-A-Store
Your Green Products Superstore
http://www.conservastore.com
http://greentopics.blogspot.com/
Call us anytime 407-898-2284
Water Saving, Green Gardening, Energy Saving - We're here to help