Will Every Country be on Track for 2020 Clean Energy?
The goal to get to 20% clean energy isn't an easy task. Things get in the way and most of all money depletes faster than it is added. The EU and UK are said to be on track but swaying on both side. Will they for sure yes, will they for certain, not really- How will they know for definitely? That's what they don't know and that's what most people are asking for....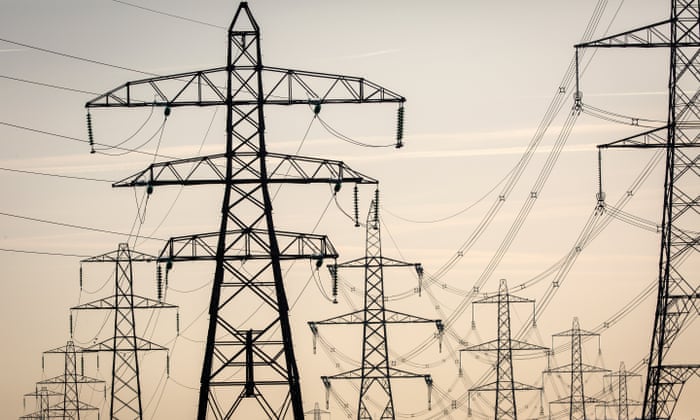 Clean Energy is spreading across the entire world. The need and the interest in it has been long around- but the issue I've seen is people and companies actually investing time and energy into it! The previous post talked about how the U.S. is in the makings of making a cleaner energy move but there were no true projections that we could see and rely on other than the over all idea that it will be done slowly and will require a true dedication.
Well recently, The Guardian covered this same idea and information in the European countries. Apparently the European Union is on schedule to meet its' renewable energy targets. In comparison, the UK is one of the three states that have become more non-renewable energy dependent. The European countries overall have committed to developing renewable energy sources. The commitment to renewables shows with the projection of being 20% final energy consumption from renewable sources by 2020. As of 2014, that final percentage was at 14% so they have been on track since. The commission also says the EU has manged to significantly reduce the greenhouse gas intensity of its' economy since taking on the task within the last ten years. This great increase in reduction of natural gas use may be a result of import dependency decreasing tremendously in the last 12 years.
"Largely driven by fallen coal and gas prices, the gradual penetration of renewable into the power sector and subdued demand, wholesale electricity prices decreased in most member states between 2013 and 2015."
Sadly the reports also show that though some states are surpassing their expectation and becoming more efficient with renewable energy, other states are not even coming close to being dependent on renewable and not natural gas. They are proposing more "inter-connectivity" between the states that are not continuing the efforts to become less natural gas driven.
The EU is on track as they project for their renewable energy targets, but the UK is one of the only three member states that has done the opposite and become more dependent on imported energy in the last decade. A recent report boasts of good progress towards the goal of using 20% final energy consumption from renewable sources by 2020. The EU as manged to significantly reduce the greenhouse gas intensity of its economy and to decouple it's economic growth from greenhouse emissions.
So who is to tell if it will actually happen? Who is to tell what to proceed. We hope that renewable energy and such sources become a wave of the natural emissions. Moving forward to a cleaner world and cleaner future for all.
As always we're here to help. Comment below!


Conserv A Store
www.conservatore.com
407.898.2284
info@conservastore.com
Additional Information from: https://www.theguardian.com/environment/2017/feb/01/eu-on-track-to-meet-renewable-energy-targets-but-uk-lags-behind?platform=hootsuite